Playful aquatic area
A spacious universe, fitted out to play and have fun, is waiting for them…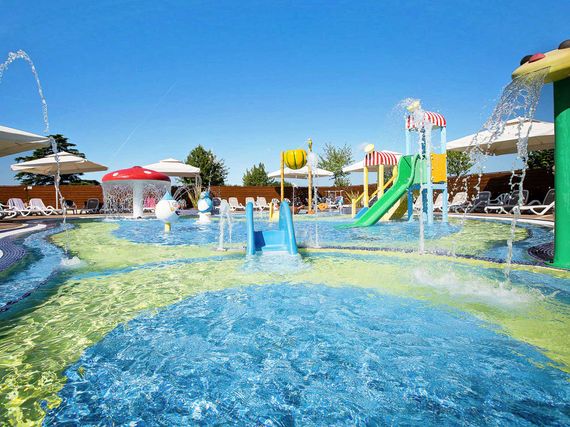 A spacious universe, fitted out to play and have fun, is waiting for them…
130 square meters of swimming pool only for children. Look… multiple games and fun water jets, lots of space… toddlers will love our campsite with swimming pool.
Water-slides adapted to all, to enjoy crazy slides in the water-fun pool area, small stairs to climb, a sprinkling clown and penguin… Or also a mushroom dropping enveloping rain, and even a huge coconut to have crazy fun. A big playful, colorful and charming space…
Your children will come every day to try the heated water from their swimming pool, which will soon become their own aquatic universe !
How happy you will be seing your toddlers having fun and laughing in this extraordinary water-fun pool area while you are enjoying a unique environment. Nature for as far as the eye can see, a well-being and resting feeling that you will find only in our campsite with a pool complex Le Pin Parasol.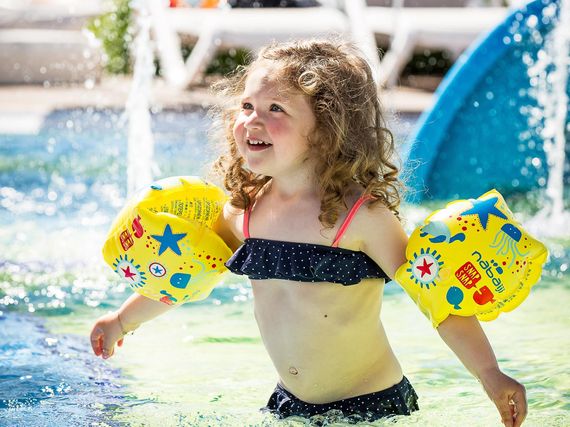 Advantages in le pin parasol
A 130 square meters swimming pool only for your toddlers
Fully furnished facilities to have fun without ever stopping
A playful and colorful shape imagined for children's own satisfaction
An set up and separated space for a maximum of security and quietness