Useful information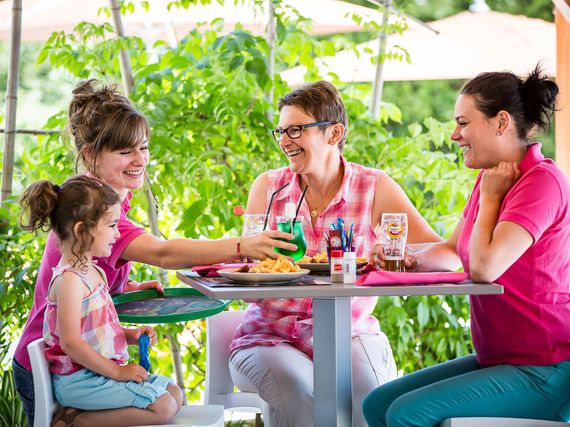 Smilecash : your electronic wallet
A payment method to make your holiday easier? Smilecash!
We guarantee that you'll love your holiday at Yelloh! Village Le Pin Parasol even more with our 100% hassle-free service… No need to have cash in your pocket every time you're out and about at the campsite! Treat yourself, take things as they come and save time at checkouts so you can enjoy your stay at Yelloh! Village Le Pin Parasol to the max: that's the promise from Le Pin Parasol* Smilecash!
Upon arrival, the hostesses at Le Pin Parasol will give you a wristband which you can credit with the amount you want (rechargeable throughout your stay). Wherever you are at the campsite, you'll be glad to make use of this service. And your children? They can also use it from the age of 7 years and up.
Follow these 3 steps:
Credit your wristband with the amount of your choice at the charging points
Spoil yourselves and purchase as you wish at all the SMILECASH sales outlets around the campsite
Get your money back at the end of your stay on https://pinparasol-cashless.inevents.fr/ (possible until 30 September)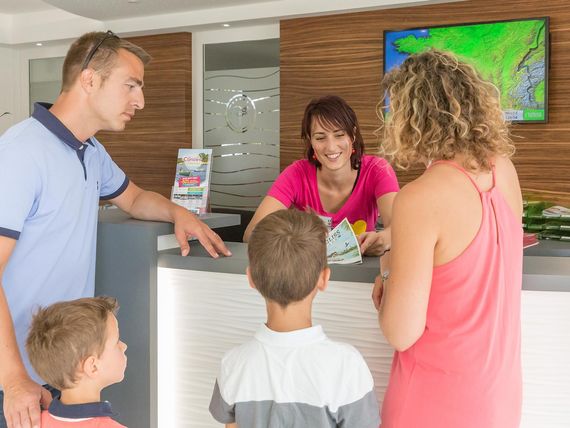 Save time on arrival with Fast Check-In
Céline, Patrice and the entire Yelloh! Village Le Pin Parasol team know full well that your arrival is one of the key steps for a successful stay. You've been travelling and your family is keen to enjoy the campsite without further ado, ready to KICK OFF your unforgettable holiday from the minute you arrive!
The fast check-in service is a faster way of welcoming you, but you'll still be greeted with a smile and all the key info you need.
What is fast check-in?
Before your departure, you'll have dealt with all the formalities at home. Read through the steps below!
When you arrive at the campsite, go straight to the fast check-in counter. A hostess will hand you your welcome pack in less than no time! Your holiday starts here!
Which steps need to be completed?
Complete the online registration form
Pay the balance for your stay on https://www.campingpinparasol.fr/
For accommodation only (cottages or chalets), you'll receive an email from our partner Swikly 10 days before your arrival with a secure link to pay your deposit, in the form of bank pre-authorisation for the value of €260.00
If you have booked accommodation with a spa, please accept the spa rules and regulations
Download the free Yelloh! app
Any questions?
Call us on +33 (0)2 51 34 64 72 or send an email to contact@campingpinparasol.fr