Campsite near Saint Julien des Landes
Contrary to what its name might suggest, Saint-Julien-des-Landes is not in the Landes, but in the Vendée, near our Le Pin Parasol campsite. It's both a charming village and an ideal land of adventure for visitors wishing to enjoy some peace and quiet and make some authentic discoveries. With its bucolic landscapes and varied attractions in the surrounding area, Saint-Julien-des-Landes is the perfect base for those looking for relaxation and exploration.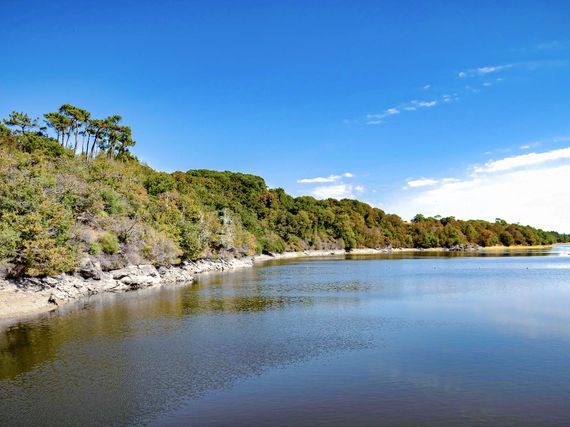 Stay at a campsite near Saint-Julien-des-Landes
Nestling in the heart of the Vendée countryside, Saint-Julien-des-Landes guarantees you a peaceful and authentic setting for a rejuvenating holiday. Surrounded by an unspoilt natural environment, the town is a magnet for hikers and cyclists thanks to its lush woodland pastures, known as bocages. Just 12 km from the beaches of the Atlantic coast, when you stay at the campsite in Saint-Julien-des-Landes, you will be able to enjoy the pleasures of the seaside as well as a variety of water sports. Visitors can discover the rich heritage of the Vendée by exploring the historic castles and churches that can be found dotted around the region.
The famous Puy du Fou theme park, Les Sables-d'Olonne with its beaches stretching as far as the eye can see, and Lac du Jaunay with its verdant surroundings, are all well worth the detour.
And, last but not least, for the pleasure of children and adventurers alike, be sure you don't leave Saint-Julien-des-Landes without paying a visit to the large "Le Grand Défi " leisure park. Accessible to young and old from the age of 2, discover a host of thrilling activities, including a tree-top adventure course, paintball, Lasertag and ExplorGame.
In short, Saint-Julien-des-Landes is the ideal place for an authentic and enriching family holiday during a campsite stay in the Pays des Achards.