Campsite in the Vendée
The Vendée, a French department in the Pays de la Loire region, is the perfect destination for a holiday filled with new discoveries and varied activities. During your stay at the Le Pin Parasol campsite in La Chapelle-Hermier, explore the Vendée from all angles. A coast lined with sunny beaches, mysterious marshes and charming villages, our beautiful region promises you many unforgettable adventures and moments of relaxation with family and friends.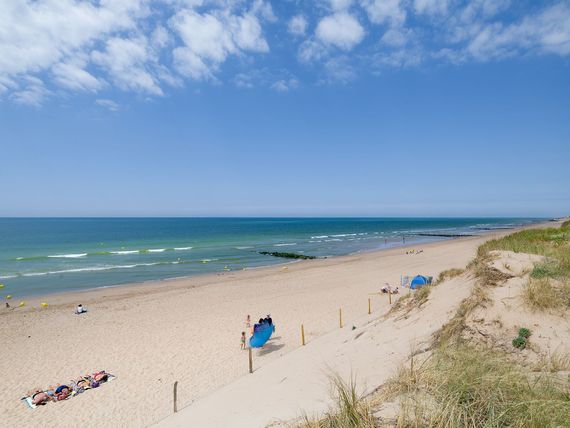 A region with a multitude of landscapes
In the heart of the Vendée, nature takes pride of place thanks to the vast, unspoilt stretches of land that invite you to explore.
On the coast, the fine sandy beaches stretching as far as the eye can see, such as those at Les Sables-d'Olonne or Saint-Jean-de-Monts, offer a peaceful haven where you can lounge in the sun and bathe in the refreshing waters of the Atlantic Ocean.
In the hinterland, nature lovers will find plenty to amuse themselves with the unspoilt hiking trails that wind through the lush green forests and picturesque woodland pastures, known as bocages. This is the case, for example, around Lac du Jaunay, where you will find our campsite in the Vendée. A little piece of paradise where you can count on a host of water sports activities for you to enjoy.
Marvel at the Poitevin marshes, gems of biodiversity, presented to you during boat trips through this unique and unspoilt natural setting. Birdwatchers will be able to spot a wide variety of migratory birds that seek refuge in these protected environments.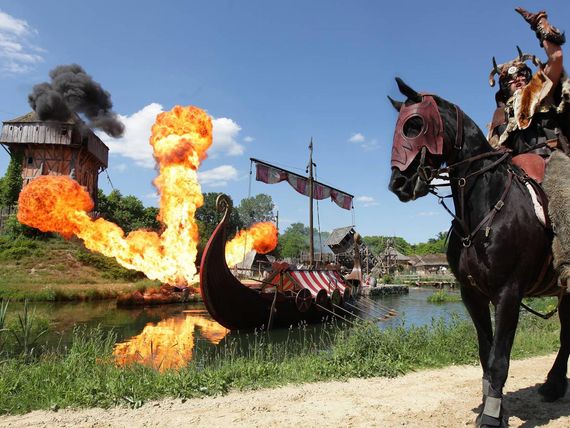 What to do on a camping holiday in the Vendée?
The Vendée stands out for its exceptional cultural and historical heritage. History enthusiasts will be charmed by the castles, churches and abbeys that bear witness to the region's rich past. Iconic sites, such as the Puy du Fou, a theme park famous for its stunning shows that recount its history, transport visitors back through the centuries for an immersive and educational experience.
The Vendée also offers a wide range of activities for all the family. Amusement parks such as the O'Gliss Park water park, promise many entertaining fun-filled days for your little ones. Food lovers too will not be left out since they will be able to savour the specialities of the Vendée region, such as Vendée brioche, Bouin oysters and préfou, a delicious garlic bread.
In short, the Vendée will win you over with its wide range of attractions. Thanks to its unspoilt natural environment, historic heritage and varied activities, there's something for everyone to ensure you a memorable camping holiday.
More information